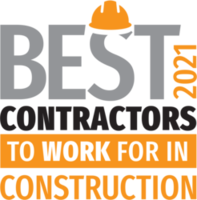 Job Opportunities
Here at Alpha Structural, we are always looking for new and exciting members to join our staff. Please see below for our current job opportunities.
Construction Laborer:
Alpha Structural, Inc is looking for construction laborer that wants to work hard outside all day.
Enough work to keep you busy full time.
Must have reliable transportation to get you to the job sites.
Must be legal to work in the U.S.

Inquire to: [email protected]
Foreman:
Must have solid experience in Home Foundation Work, Concrete, Rebar, etc.
Must speak English and Spanish fluently.
Must have TRUCK and TOOLS.
Must be legal to work in the U.S.
Compensation depending on experience.
Inquire to: [email protected]
Field Project Superintendent:
Maintaining schedules and budgets, coordinating work with internal crews and sub-contractors, material management, safety and quality control management and interfacing with customers.
Serving as the primary contact for local inspectors, customers, and vendors.
Working with Project manager and Foreman/Crews to ensure projects costs, schedule and quality are maintained.
Inquire to: [email protected]
Structural Assessor:
Must have construction experience. (carpentry and concrete work preferably).
Solid sales background.
Bright and energetic, with excellent communication and people skills.
Prior home inspection experience a major plus.
Physically able to fully inspect properties including under house crawls.
Must own your own vehicle (preferably a truck) and have a valid California Driver's license.
Responsible for inspecting properties, isolating problem areas, creating correctly priced proposals for needed repairs, closing customers on contracts for the needed work and turning over project to our technical team and overseeing project.
Inquire to: [email protected]
Civil/Structural Engineer:
Must be highly experienced in CAD drafting of residential foundation (concrete, piles, grade beams, etc.) plans.
Will be required to do site visits, plot plans, designs and drafting with little instruction. Will interface with structural engineers, soils engineers, City building plan checkers, customers, etc. Experience in the expedition of building permits is a plus.
Prior residential structural experience is a must.
Engineering degree and license are required.
Needed are: Excellent communication skills, resourcefulness and an ability to get things completed quickly and in an organized fashion.
Full fluency in English is a must -- fluency in Spanish a plus.
Candidate will work in-house at our Eagle Rock office. Due to the logistical requirements of the job, candidate must live within a reasonable proximity to Eagle Rock.
Compensation depending on experience.
Inquire to: [email protected]