House/Floor Leveling in Los Angeles
Los Angeles County is blessed with many fine homes built in the late nineteenth century and the first half the twentieth century. But due to our location in an active seismic zone and many homes built on expansive soil foundation settlement is inevitable.
Over time, a once level structure can become sloped. Common signs of foundation settlement include – uneven floors, cracked walls and ceilings, doors and windows not opening or closing properly.
The solution is professional house leveling. Alpha Structural, Inc. typically employs a jack/lift to raise a home to a more desirable level. At the same time it is paramount to discover and handle the cause for the house settlement so that the problem does not continue. This must be completely above its foundation. We then repair and upgrade the foundation so that future problems do not occur.
With a slab that has sunken in some way, we can stop further settlement and then apply a self-leveling concrete to "float" the floors. This will improve a flatness to the existing floors.
Alpha Structural, Inc. has been jacking and lifting homes for over 25 years. "House leveling", jack/lifting or floor leveling is done on a case-by-case basis unique to each home. By taking advantage of our hard-won know-how, you gain the most efficient and innovative approach to house leveling. This adds up to far greater efficiency.
If you are experiencing any of the unevenness in the floors, or your home is sloping, call Alpha Structural, Inc, the Los Angeles house leveling experts.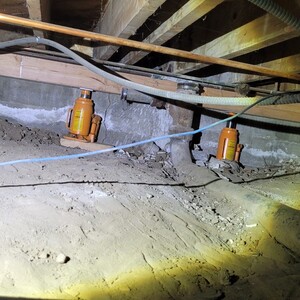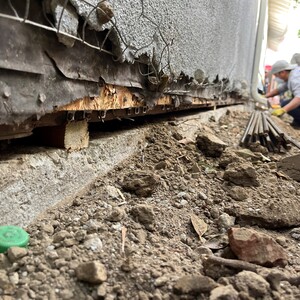 The following list represents just some of the types of foundation repair we specialize in: