Retaining Walls in Los Angeles
Alpha Structural has been specializing in the design and construction of retaining walls in Los Angeles for over 25 years. Whether the intention is hillside stabilization, creating more yard space or preventing landslides we will design, engineer and build the most practical retaining wall.
Due to the hillside codes in Los Angeles it is very important that you acquire the proper permitting and engineering for the wall. We have seen far too many failed retaining walls that were installed without being properly engineered.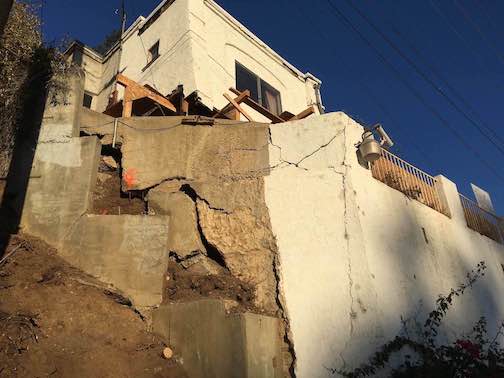 From the initial meeting through the final sign off we control every aspect of the project to ensure it progresses seamlessly from one step to the next.
If you have any questions about a new retaining wall, or correcting an existing retaining wall, call us. We will inspect the site and advise you on the exact procedure needed for your retaining wall based on the site conditions and your own personal goals.
In this picture, the hillside retaining wall securing the homes foundation has failed. Alpha Structural is installing a deepend pile supported retaining wall as the existing wall has failed. Also a new foundation for the home is being installed.
Watch a Time Lapse Video of a Retaining Wall Construction
Retaining Wall Before & Afters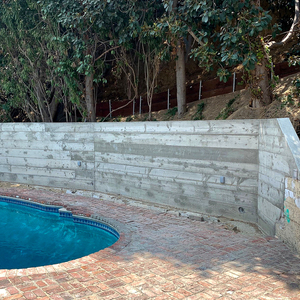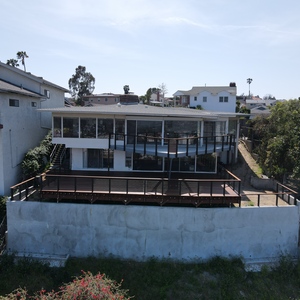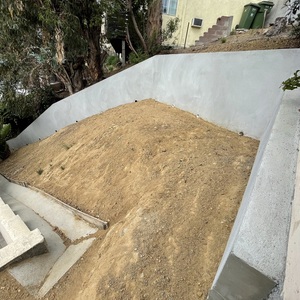 The following list represents just some of the types of foundation repair we specialize in: