Meet the Staff of Alpha Structural
Collectively, our staff comprise over 850 years of combined experience in hard-core foundation/hillside inspection, engineering and repair. That makes the most qualified foundation engineering and contracting firms in all of Southern California. Click on a name to learn more.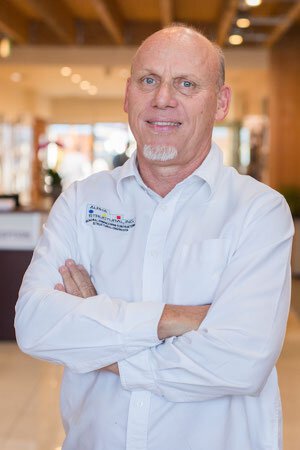 David Tourjé, the Owner and Chief Executive Officer of the company, decided to specialize in foundation and hillside repairs due to the increasing demands for this type of work. He began in the construction trade in 1978. His focus was, from the beginning, on hillside construction and structural repair - becoming a journeyman carpenter and formsetter. Mr. Tourjé constructed many high difficulty hillside homes during the 1980s and has underpinned or repaired over 5,000 damaged structures and slopes, inspecting and evaluating over 10,000 properties.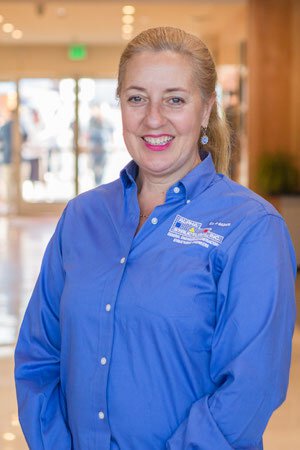 Linda Tourjé is the Owner and Chief Financial Officer of Alpha Structural, Inc. Linda currently oversees all financial and administrative functions of the company and ensures smooth administrative operations.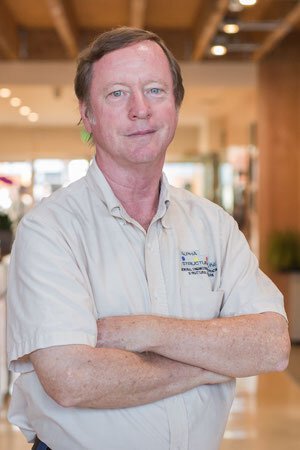 Charlie Rosenkranz is Vice President of Development of Alpha Structural, Inc. He has over seventeen years' experience in custom home building, hillside excavation and retaining walls, caissons and grade beam construction, remodeling and foundation replacements. Mr. Rosenkranz has personally inspected and evaluated over several thousand homes and hillsides. He is uniquely qualified to determine what the customer needs and wants and to identify the exact problem and the best solution for the property and the customer. Charlie's job is to assess our customers' concerns, provide recommendations and devise solutions for any necessary repairs. Charlie oversees the design of all repairs for the properties he inspects to ensure all projects are executed and constructed to utmost customer satisfaction.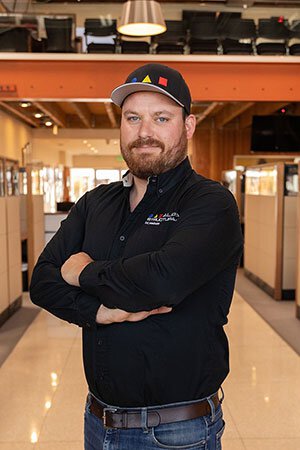 Kyle, having grown up in the structural trade and working in the field on many diverse projects, has a unique ability to prescribe solutions for all types of problems. He has worked on and designed many different types of projects, including foundation repair/replacements, landslide remediation, soft-story retrofitting, commercial and industrial non-ductile and steel frame retrofitting. Regardless of the scope of work or size of the project, Kyle personally oversees the design of all repairs and upgrades for the properties he evaluates.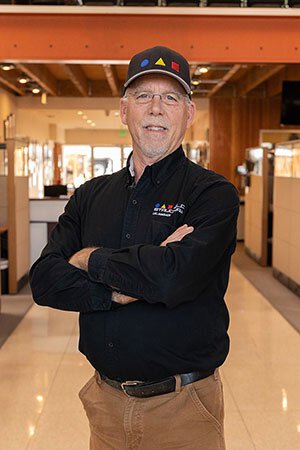 Brad Nestler is the Senior Structural Assessor for Alpha Structural, Inc. Brad has years of experience in structural repairs/upgrades to homes and specializes in foundations. Brad will inspect the property and design the most efficient solution while looking to save on construction costs. He oversees the design for all repairs and will work with the homeowner to ensure that their own goals for their property are attained.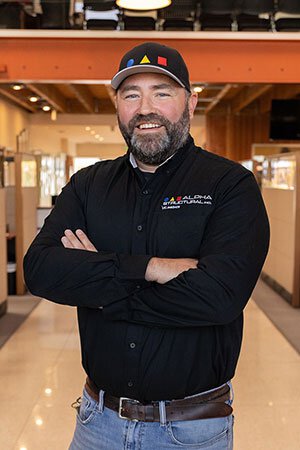 Erinn Rusnak is a Structural Assessor for Alpha Structural, Inc. Erinn has years of experience in structural repairs/upgrades to foundations, hillside homes, retaining walls, waterproofing, drainage and soft story retrofitting. After being a foreman for years, he was promoted to a Structural Assessor due to his technical skill and ability to analyze the most efficient structural repairs for any given situation.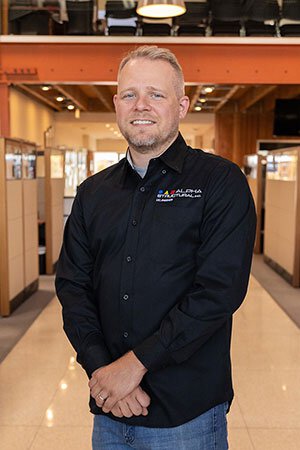 Evan started working in the construction field in the early 2000s. After working for years as a Laborer in the construction field, he eventually came to Alpha Structural as a Foreman and worked his way up to Job Supervisor and now a Structural Assessor. Having worked in the field as a Laborer, Foreman and Job Supervisor, Evan has experience from each aspect of the job and knows what it takes to design the most efficient, cost-effective solution.
Aaron has years of field experience as both a Laborer and a Foreman. His in the trenches experience is what enables him to design the needed repairs for any structural problems one may experience. He knows what it takes to get the job done and this is how Aaron designs his repairs efficiently and effectively.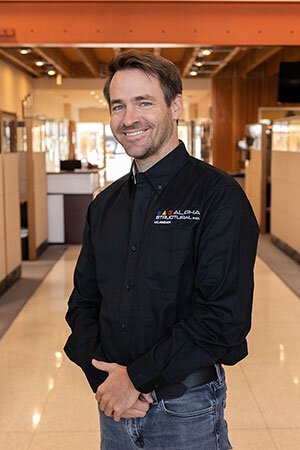 Branden has worked with Alpha Structural for many years now. After graduating from the California Polytechnic University's Architectural Engineering program and earning his Degree in Structural Engineering, Branden went on to earn his EIT certification from the Board for Professional Engineers, Land Surveyors, and Geologists in California. He started in our engineering department before becoming one of our structural assessors where he can use his experience and knowledge of engineering to solve problems and design the most efficient solution that best meets our client's goals and needs.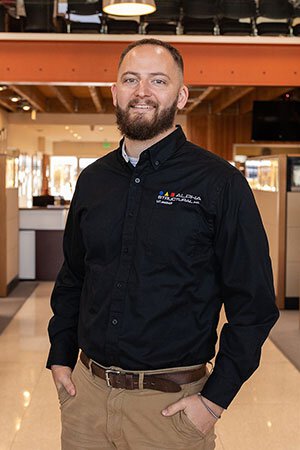 Matt has been around construction his entire life. Growing up in Los Angeles, he followed his father into the field and has considerable training in the area of hillside and structural repairs. Working for years with the engineering and drafting team here at Alpha and on our field crews, he has a unique view of the requirements needed to design and complete a job to Alpha's high standards from start to finish.
Mike is the Soils & Grading Specialist for Alpha Structural. With over 50 years in the soils industry, Mike has worked on everything from residential hillside development to high-rise construction and everything in between. He was the Owner/Operator of Southwest Geotechnical for over 26 years and has made a name for himself as one of Southern California's best soil experts! After operating under his own license for many decades, Mike decided to join our team and will take on a large role in the production side of Alpha. Additionally, Mike and Alpha's owner, Dave Tourjé, have been working together for over 35 years!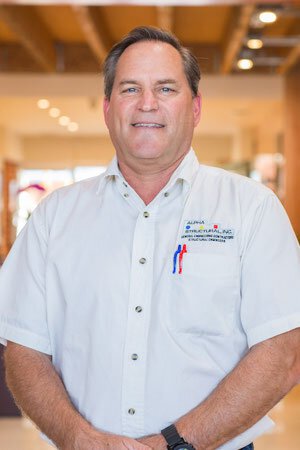 Dave Schlaich, Alpha Structural, Inc. Vice President Production, project manages all engineering and construction at Alpha Structural, Inc. Mr. Schlaich personally oversees each project from initial engineering and design through final inspection. All of his job supervisors, foremen and carpenters have been personally trained by Dave, Mark and David Tourjé, and are specialists in this difficult trade. Mr. Schlaich is directly responsible for the supervision and completion of all Alpha Structural, Inc. projects.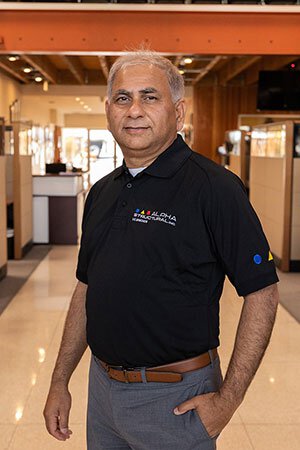 Anwar is a hands-on leader with extensive experience of 27 years in planning, design, and inspection involving aviation, hospitals, schools, hotels, retail centers, restaurants, residential, soft stories, non-ductile concrete. He efficiently and effectively designs and manages projects from design development through detailed construction document phases. He brings a strong commitment to delivering quality work that meets client expectations. Furthermore, he has extensive experience with client interfacing and relationship management, with strong organizational, time management, supervision, and interpersonal skills.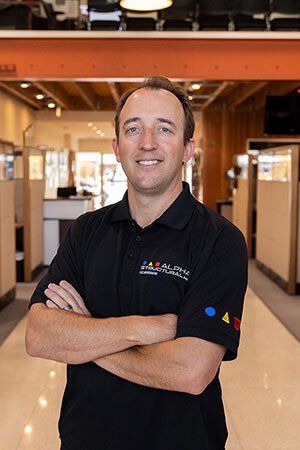 Joe helps design the most efficient solutions for our projects and is a true problem solver. Whether a project is in the design phase, or mid construction, Joe is there to make the job and everyone's life easier. He began his journey with Alpha Structural in 2016 and has become an integral part of the day-to-day operations of the organization.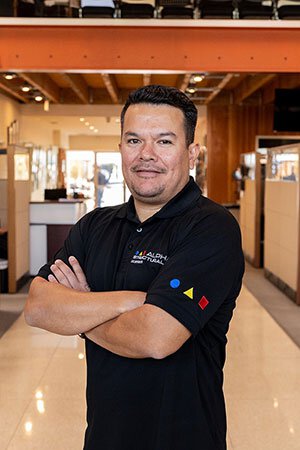 Daniel Aparicio is an associate engineer at Alpha Structural, Inc. with six years of experience in project management and structural design. Daniel is specifically responsible for leading one of the experienced design teams at Alpha Structural. This involves completing structural design projects on time, with structural repair/retrofit solutions that meet the needs of the clients and are practical to build. The ultimate goal for Daniel is to always strive for improvement and specialize in structural design with an interest in geotechnical engineering to fully master retrofitting existing buildings.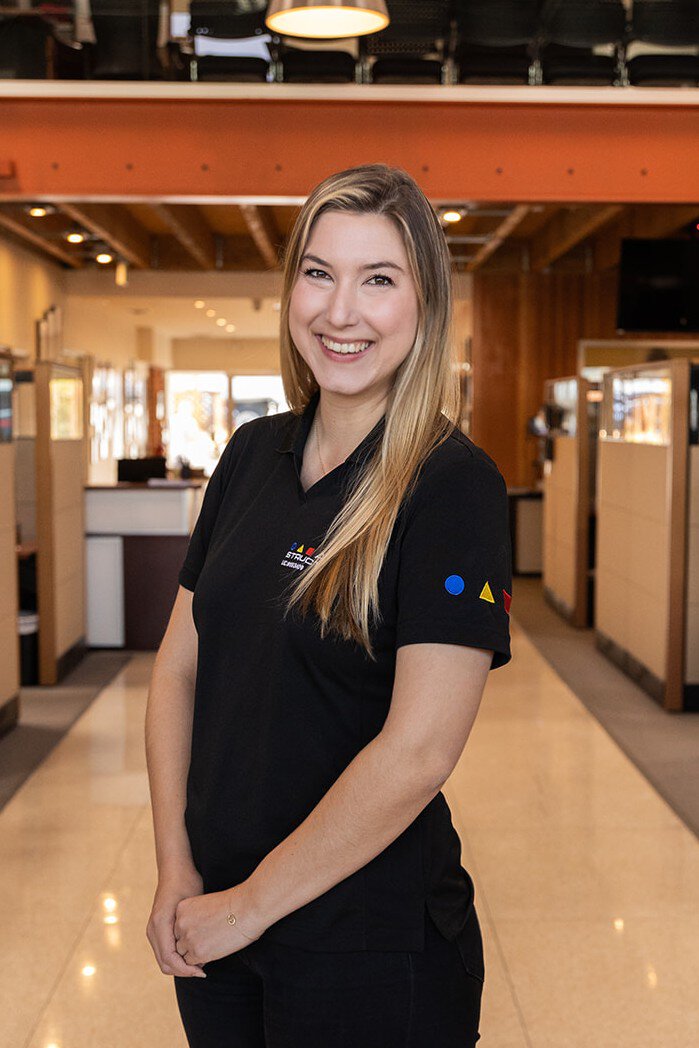 While many posts within the office have a more day-to-day function, Missy plans for the future of the company and our attainment of specific goals. Expansion is her objective and getting there requires expert planning, something she knows quite well. She also oversees legal points, so nothing falls through the cracks. Missy precisely steers the Alpha ship.
Nick oversees the entirety of our Personnel, Ethics & Communication departments and ensures the success and wellbeing of all Alpha Staff on all levels. He helps keep the office moving and works out any kinks within the organization.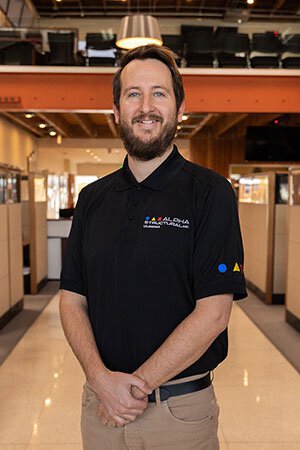 Ben Reinhart is the company's Vice President of Marketing. He works with company leaders to spread the word about Alpha's foundation and hillside repair capabilities. This can take many forms, from campaigns throughout the area to partnerships with local groups and associations. He loves piecing together the "puzzles" that make effective marketing campaigns and helping families throughout the area learn about the company's work ethic and values. Off the clock, Ben loves traveling with his wife and learning more about the world.