Earthquake Retrofitting Los Angeles Properties & House Bolting
The Leading Earthquake Retrofitting Experts
Los Angeles and Southern California are amongst the most seismically active regions in the world, with a substantial risk of a catastrophic earthquake along with frequent smaller tremors. Thus, it's important that your plan as a property owner include earthquake retrofitting Los Angeles residential or commercial properties before the worst occurs.
The Importance of Earthquake Retrofitting
The safety of your family and the value of your home must always be considered when you live in a seismically active region such as Southern California. Similarly, the safety of your business and employees and the value of your building is not to be taken lightly either. Earthquake retrofitting Los Angeles structures is not only smart, in many cases it's legally mandated to comply with current earthquake codes, and for good reason. The inherent unpredictability of earthquakes make it critical to retrofit or upgrade now rather than later. Many insurance policies do not cover earthquakes without a considerable extra cost and insuring a structure that has not been properly earthquake retrofitted can be incredibly pricy.
Alpha Structural can handle all of your earthquake retrofitting & house bolting needs. Seismic retrofitting Los Angeles structures also helps to protect them against small tremors, shifts in the earth and vibrations that can cause foundation wall clashing. We specialize in home earthquake retrofitting, house bolting, foundation bolting and residential seismic retrofit.
If your home was built prior to 1945, it was almost certainly built without being properly bolted down to the foundation using what are called "anchor bolts". It's very likely that your house doesn't live up to modern Los Angeles seismic retrofitting codes and may be much more liable to damage during a quake. Earthquake retrofitting adds hardware to the existing structure making it more resistant to sliding off the foundation during seismic activity.
Earthquake Retrofitting, however, is different for every home. It's based on a variety of factors such as when, where and how the home was built, as well as how the foundation is performing. At Alpha Structural, we evaluate your property and engineer the optimum solution, which might include bolting and installing framing anchors, AT A MINIMUM.
How is Seismic Retrofitting or Earthquake Retrofitting Done?
Your first step is getting a thorough and accurate assessment of your house/building and it's current foundation. To be effective, earthquake retrofitting must be done on a stable, well maintained foundation. There are as many variables to the foundation's integrity as there are homes but some of the key variables are:
The structure's physical location, i.e. hillside, valley floor, near a lake, river or drainage basin.
The current condition of the foundation and structure.
Past, un-repaired damage from earthquakes or other ground shifting events. (An example would be uneven settling after a heavy rain induced ground shift.)
Poorly done earthquake retrofitting in the past.
Poor original construction… and many more.
Once a complete assessment has been done, the next step in seismic retrofitting is establishing a comprehensive plan to make any repairs for pre-existing foundation and structural issues. Earthquake retrofitting on a damaged foundation may not be of much help in even a small tremor. Fortunately, we find earthquake retrofitting Los Angeles area homes usually do not require too much foundation work as foundation inspections are required in home sales and many re-finances. With Los Angeles being a real estate hotbed, foundation health is common amongst most homes.
Feeling confident the foundation is stable and prepared we would begin the actual seismic retrofitting. Steel brackets are used to provide a more reliable connection between the roof and the wall to prevent the separation of the two during a seismic event.
Once determining the proper way to bolt and retrofit your home, we begin the work. ANCHOR BOLTING, SEISMIC RETROFITTING and similar terms make it sound like your home will be under construction and unlivable for weeks or months… but this is not necessarily the case. You may not have to leave your home at all. Our skilled crews work quickly, effectively and are cautious to leave no "construction mess" behind. It's why we've been awarded the Super Service Award by Angie's List for 8 years in a row and have many city and county awards as well.
While the recognition is always appreciated, what it means for you is that you are getting the best earthquake retrofitting at the best price by the best structural construction team in Los Angeles.
Earthquake Retrofitting Cost
It's not worth the risk. Seismic retrofitting should not be treated as an option. We can give you an inspection and an estimate and you may be surprised at the cost. Earthquake retrofitting costs a lot less then major construction needed after a structural failure from a ground shifting event.
While our prices are competitive, especially in regards to the quality of service and product we provide, we recommend you check for government programs available to see if you qualify for assistance from the state, such as the Earthquake Brace + Bolt program.
Alpha Structural will figure out exactly what is the best retrofitting option for you and your home or building.
We are one of the most qualified companies for earthquake retrofitting in Los Angeles. If you have a home or building that needs to be brought up to current earthquake codes, i.e. the new Los Angeles soft story retrofitting laws, call us today at (323) 258-5482 to schedule an appointment!
Earthquake Retrofitting Gallery »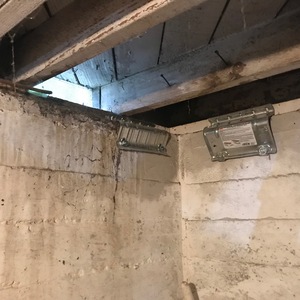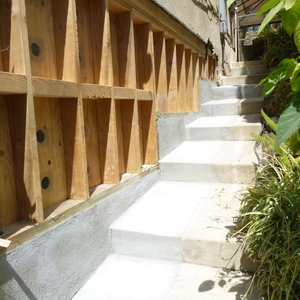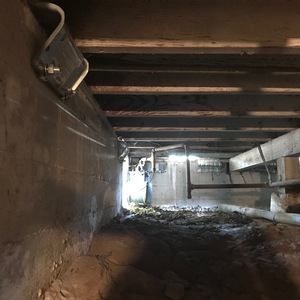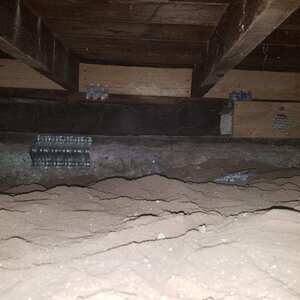 The following list represents just some of the types of foundation repair we specialize in: