Los Angeles Grade Beam Contractor
The engineers at Alpha Structural are experts in grade beam foundations in Los Angeles. Hiring a grade beam contractor can be a smooth and simple process when you go with a team that can handle every aspect of the design, engineering and construction. We provide all the services you need for a complete grade beam foundation.
What Are Grade Beams?
Grade beams are one of the fundamental components of a strong building foundation. These beams consist of reinforced concrete, which is designed to transmit the load into piers or caissons, and these in turn are generally seated in bedrock. The grade beams serve as connecting members between the caissons, making it an ideal solution where the load-bearing capacity of the soil is less than what is needed for the building or structure.
Different from other foundations, where the load is transferred directly into the ground, grade beams are designed to work independently of the soil underneath them. In other words, a grade beam will remain structurally sound and will continue to provide foundational support—even if the soil underneath the beam collapses or disappears.
When Are Grade Beams Used in Foundations?
Grade beams are the professional choice for high-quality foundations that solve many of the unique structural problems faced in Los Angeles. These include hillside foundations and retaining walls, earthquake retrofitting, and in scenarios where landslides and mudslides could become an issue.
With the number of earthquakes that happen in Los Angeles, you want to make sure your home rests on a strong foundation. The safety and security of your family and your household are too important to risk on a bad investment—you need the best grade beam contractor Los Angeles has to offer.
There's simply no other way to secure the future of your household, the safety of your family within that household, as well as the viability of your property investment. The use of grade beams in new construction is a great way to provide an effective and long–lasting foundation that resists uniform and differential deflection (foundation bending and cracking), and it is often required to ensure compliance with building regulations.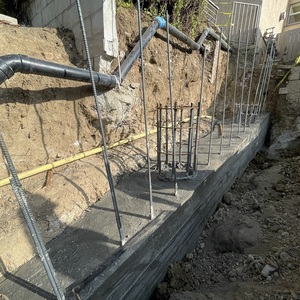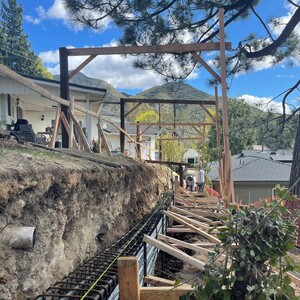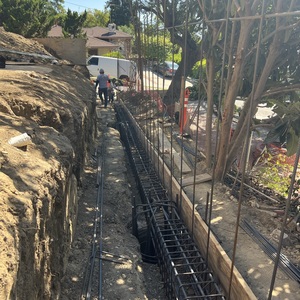 The following list represents just some of the types of foundation repair we specialize in: