Foundation Repair San Pedro
For over 25 years, Alpha Structural, Inc. has developed a powerful reputation as the #1 Foundation Repair, Foundation Replacement, Hillside Repair, Landslide Repair and Earthquake Retrofitting Contractor in the San Pedro area.
Do you have foundation problems? In every aspect of life, preventive maintenance is much more economical than a major overhaul. The same goes for foundations. Whether you are doing home foundation repairs in San Pedro or any other area of the country, preventive repairs should be a priority and if ignored, will only turn into a bigger and more expensive problem, like replacing your entire foundation. Neglect the warning signs today and the cost could easily increase.
Here are some signs & symptoms of common foundation problems:
Doors & windows that stick or don't open or close properly
Cracks in foundation walls
Cracks in exterior walls
Cracks in interior walls and ceilings
Separation of walls from adjoining walls, floors or ceilings
Uneven floors
Hillside home is slipping off
Foundation settlement
Lack of earthquake retrofitting hardware
Rain water coming into the foundation
Water pooling inside or around the foundation
Cracking concrete
And many more, feel free to contact us to find out more
If you see any vertical or horizontal, narrow or wide cracks, water seepage, or any other small issues, then now would be the time to handle it before it turns into a severe crack or worse, a buckling or bowed foundation wall. Patching a crack will handle seepage in some cases, but does not stop the continued degradation of the foundation. Handle the underlying cause before it turns into a more major situation. Call us for the best foundation repairs in San Pedro
Please browse our site and discover more about our foundation repair and earthquake retrofitting services. We repair all types of foundations from stilt, raised, brick/unreinforced masonry and concrete slabs. Every single foundation repair is personalized for each home. We are sure we will be able to service you and resolve any problem put in front of us.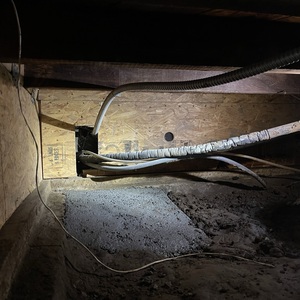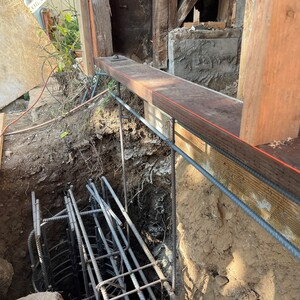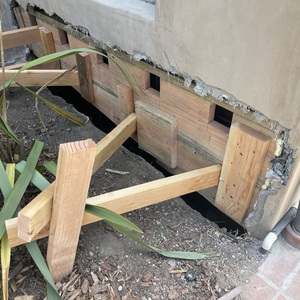 Why choose Alpha Structural, Inc.?
We're the Most Experienced
Alpha Structural, Inc. is a recognized leader in the engineering and construction of foundation and hillside repairs. Having built many custom hillside homes in the 1980s, David Tourjé, the Owner and Chief Executive Officer of the company, decided to specialize in foundation repairs and hillside repairs due to the increasing demands for this type of work.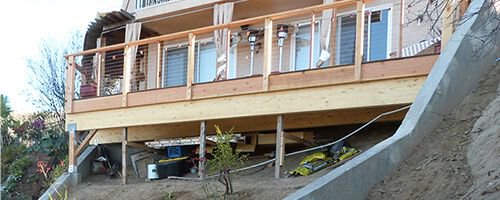 We're the Most Trustworthy
If you or your friends have been victimized by contractors in the past, give us the chance they don't deserve. We're up-front and honest. We won't try and sell you work you don't need, just what needs to be done. We'll show up to your appointment with references and real client testimonials so you know we're not just "smooth talkers". We have inspected over 15,000 properties and fixed over 5,000 in over 20 years! There is virtually no one with that record except Alpha Structural, Inc.
We've gotten where we are today by understanding that gaining the client's respect and trust is by done by doing the right thing for the client - always. That is why we're one of the most referred foundation contractors in San Pedro.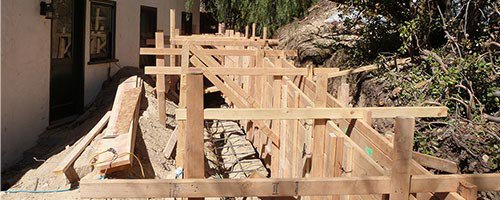 The Only One to Engineer & Build
We're the ONLY foundation repair company in the San Pedro area licensed to ENGINEER and BUILD any type of repair project. What does this mean? You'll work with us through the whole project, not unknown sub-contractors that you didn't hire and cannot control or predict. We can literally design anything. We can custom design the exact right solutions for you and your budget, whatever that is. We'll help you to find the right balance of achieving your goal and cost.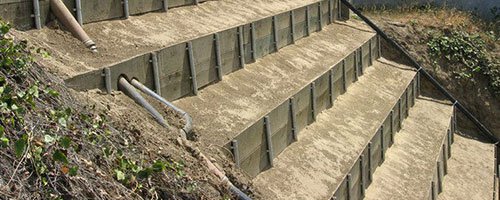 Custom Designed, Budget Solutions
We can literally design anything. We can custom design the exact right solutions for you and your budget, whatever that is. We'll help you to find the right balance of achieving your goal and cost.
Why does this make us different? Often times a homeowner comes to us with a specific goal in mind and they may already a concept of how they want to do it or they may even have plans already drawn up. They often don't realize that there are more cost effective solutions available to them that will satisfy the exact same end goal. Other times they have a plan but it won't actually accomplish what they are looking to accomplish. Because we can both engineer and build, we don't just build what we're told, with no thought given to the cost or the end result. We'll help you to find the right balance so you can accomplish the goals you have for your home within a budget that makes sense for you.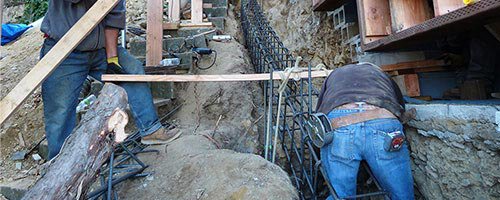 The following list represents just some of the types of foundation repair we specialize in: